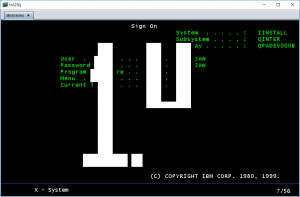 1. april står for døren og traditionen tro skal der laves aprilsnar med kollegaerne.
Jeg har samlet to Aprilsnar programmer, du kan bruge på din iSeries til at give dine kollegaer lidt gas 🙂
Vælg det af programmerne du vil bruge, og sørg for at programmet bliver kaldt i brugernes login program. Benytter i ikke et login program, kan du angive et af Aprilsnar programmerne direkte på brugerprofilen.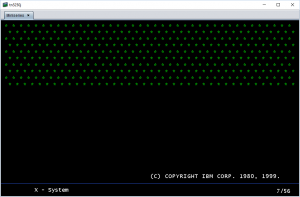 Når du har hentet zip filen og installeret programmerne, er de blevet placeret i biblioteket JWTOOLS. Begge programmer kontrollerer om det er den 1. april når de kaldes, og hvis det er, så laves der override til displayfilen, du skal således ikke tænke over at have JWTOOLS med i librarylisten. Når programmet afvikles viser det, dét du kan se på billederne her i artiklen.
I biblioteket JWTOOLS finder du også sourcefilen QARPILSRC med display filer og programmer, således har du mulighed for selv at tilrette og lave dine egne varianter.
Der er yderligere information på denne side, hvor du også kan downloade programmerne.
Glædelig 1. april 🙂