After the Executable JAR is launched, The Welcome screen of the installation wizard is shown.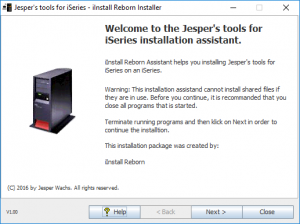 The Welcome screen gives some general information about the software to be installed.
Just below the text 'This installation package was created by' is the name of the company or person that have created this installation package, using a registered copy of iInstall Reborn.
Installing using a unregistered copy of iInstall Reborn
If the copy of iInstall Reborn that was used to create this installation package is unregistered, then the Welcome screen looks something like this: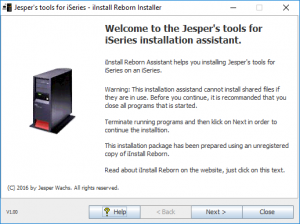 Every time you click on the 'Next >' button, this message is displayed: