Can Windows Command files be used with IBM i?
Time for some fun on the IBM i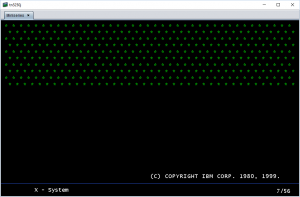 Usually tools and utilities are about being more productive. So, don't you think it is time for a little fun?
Even though April is far away, you can take a look at my article about the Aprils Fool application I wrote.
Kan man bruge Windows Command filer med IBM i/iSeries?
Må man lave sjov på en IBM i?
Det må man, og selvom der er lang tid til den 1. april, er det oplagt at lave lidt aprilsnar med kollegaerne 🙂
Læs artiklen, og hent programmerne, her: