Wachs Commander: Easy navigation in the IFS of your IBM i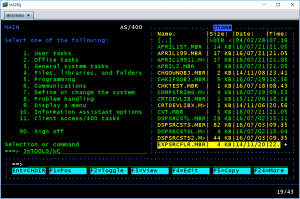 Wachs Commander (pronounced Wax Kommander) is a easy-to-use file/object management utility for the IBM i. It simplifies the task of navigating around the disc storage on the IBM i and gives a good overview of files/objects in the directories/libraries. Wachs Commander gives easy selection of files/objects and copy, move, delete of groups of files/objects.
Wachs Commander works on the IFS and allows you to work with files/objects in literally any mounted file system, including the QSYS.LIB file system of cause 🙂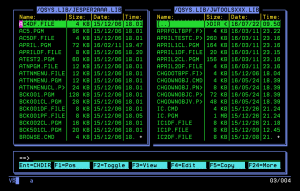 Wachs Commander is inspired by, and is a tribute to Norton Commander®.
Read more about Wachs Commander and download it from here:
Want an elegant method of distributing IBM i objects?
How do you distribute your IBM i objects?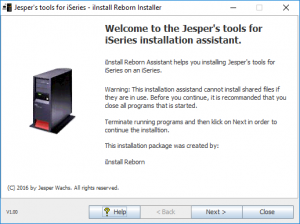 Are you instructing your customers to use FTP to transfer savefiles containing your software and/or fixes? If yes, iInstall Reborn is what you need.
Provide your customers with a state-of-the-art solution in easy software installation on their IBM i.
iInstall Reborn's wizard lets your customers install your software, without the hassle of issuing lots of commands for savefiles, transfers etc.
Take a look at this video that shows how easy it is to install one of my utilities, using iInstall Reborn:
Why not give it a test drive yourself? Click on the link below to learn more about iInstall Reborn.
Can Windows Command files be used with IBM i?
Time for some fun on the IBM i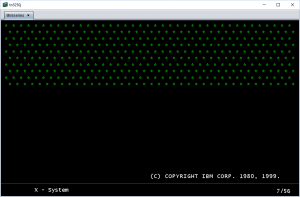 Usually tools and utilities are about being more productive. So, don't you think it is time for a little fun?
Even though April is far away, you can take a look at my article about the Aprils Fool application I wrote.
Kan man bruge Windows Command filer med IBM i/iSeries?
Må man lave sjov på en IBM i?
Det må man, og selvom der er lang tid til den 1. april, er det oplagt at lave lidt aprilsnar med kollegaerne 🙂
Læs artiklen, og hent programmerne, her: